Quinn's Chemist
Regular price
Sale price
€189,00
Unit price
per
Sale
Sold out
Target Species: Cattle
Treats & Controls: 
For the treatment of acute, subacute and chronic infection due to early immature, immature, and mature stages of Fasciola hepatica. If infected animals are treated before disease has developed, fasciolosis can be prevented.
Active Ingredient(s): Triclabendazole
Dosage: Administer 5 ml/100 kg body weight
Withdrawal:
Meat and offal: 56 days.
Milk: Milk for human consumption may only be taken from 48 hours after calving. If calving occurs before 35 days after treatment, milk for human consumption may only be taken after 35 days plus 48 hours after the treatment.

Share
View full details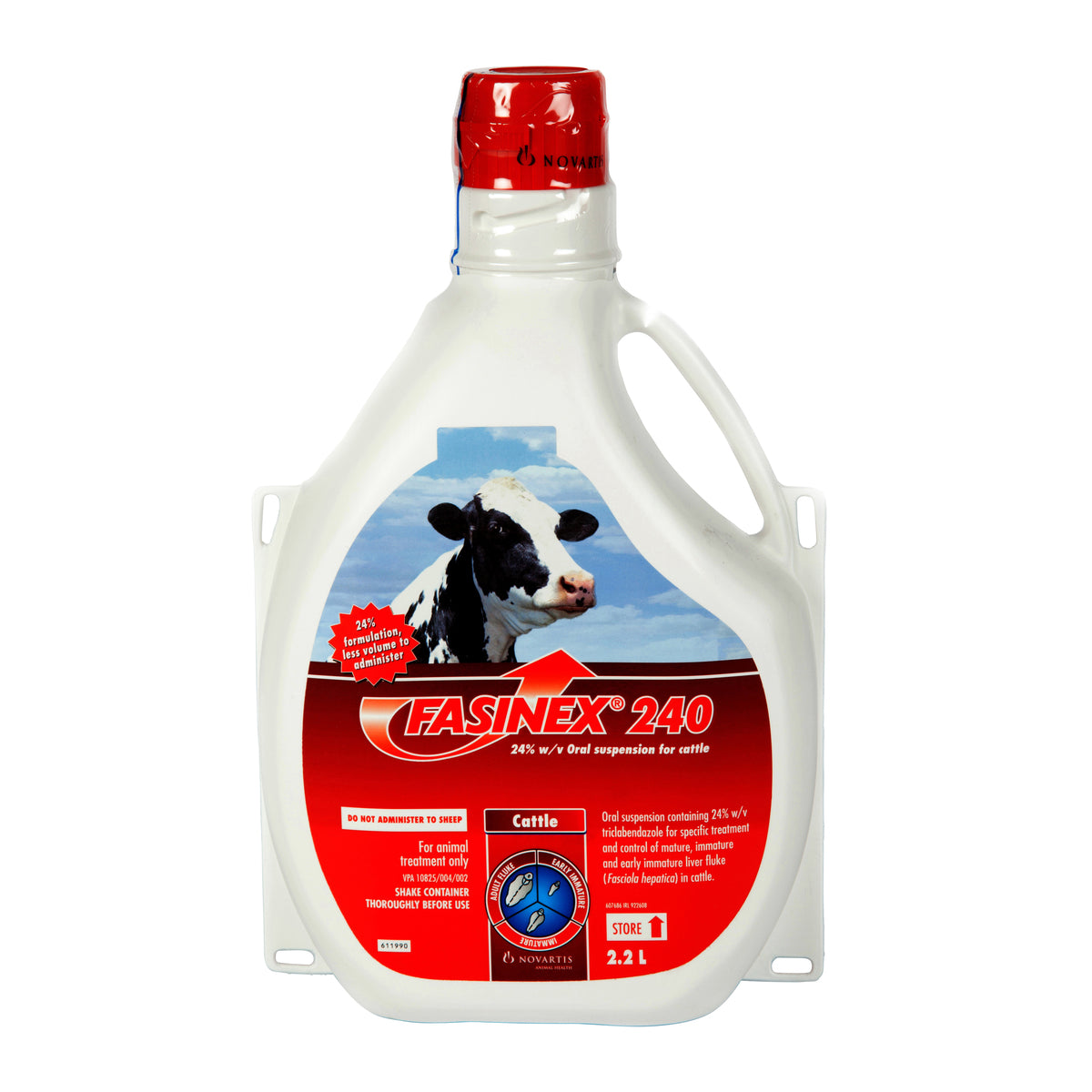 Always a pleasure to do your business here. Very knowledgeable on cattle and sheep.
John McDermott - Google Review