Quinn's Chemist
Regular price
Sale price
€8,00
Unit price
per
Sale
Sold out
Target Species: Horses
Treats & Controls: 
Roundworms in the stomach and intestines.
Large strongyles: Strongylus vulgaris: adults and 4th larval (arterial) stages, Strongylus edentatus: adults and 4th larval (tissue) stages, Strongylus equinus: adults
Small strongyles, adults: Cyathostomum spp, Cylicocyclus spp, Cylicodontophorus spp, Cylicostephanus spp, Gyalocephalus spp.
Hairworms: Trichostrongylus axei: adults
Pinworms: Oxyuris equi: adults and immatures
Ascarids: Parascaris equorum: adults 
Intestinal threadworms: Strongyloides westeri: adults
Large-mouth stomach worms: Habronema muscae: adults
Neck threadworms: Onchocerca spp. (microfilariae)
Lungworms: Dictyocaulus arnfieldi: adult and immature
Stomach bots: Gasterophilus spp.: oral and gastric larval stages 
Active Ingredient(s): Ivermectin 
Dosage: Each syringe division mark plunger delivers enough paste to treat 100 kg of bodyweight (which corresponds to 1.07 g of product and 20 mg of ivermectin).

Withdrawal:
Meat and offal : 30 days.
Do not use in mares producing milk for human consumption.
Share
View full details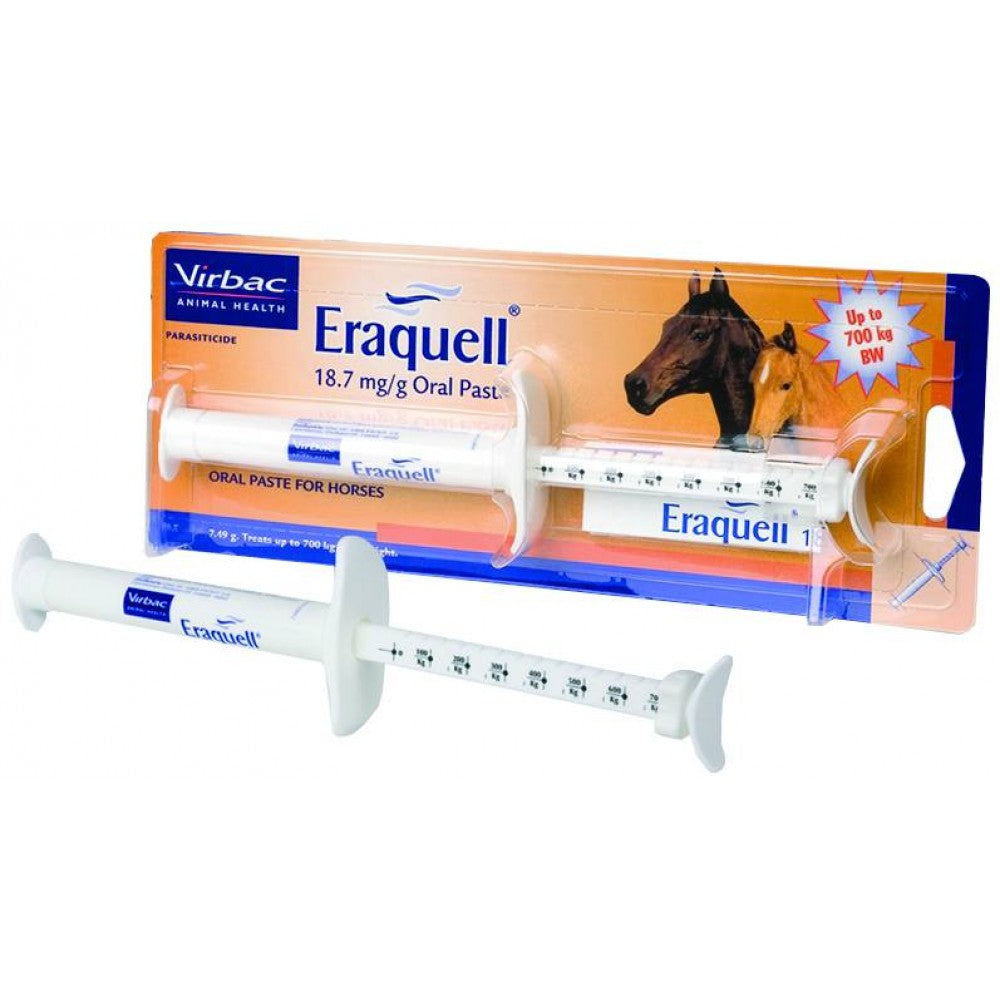 Always a pleasure to do your business here. Very knowledgeable on cattle and sheep.
John McDermott - Google Review