Quinn's Chemist
Regular price
€319,00
Sale price
€279,00
Unit price
per
Sale
Sold out
Target Species: Cattle
Treats & Controls: For the treatment of mixed trematode (fluke) and nematode or arthropod infestations due to roundworms, lungworms, eyeworms, warbles, mites and lice of cattle.
Active Ingredient(s): Ivermectin 5 mg/ml, Closantel (as closantel sodium) 200 mg/ml
Dosage: 1 mL per 10 kg
Withdrawal: Meat and offal: 58 days.
Not authorised for use in cattle producing milk for human consumption including during the dry period. Do not use during the second half of pregnancy in heifers which are intended to produce milk for human consumption.
Share
View full details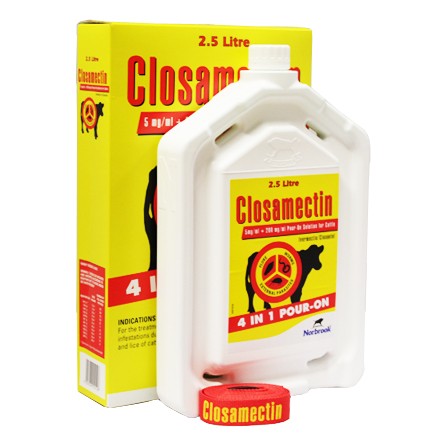 Always a pleasure to do your business here. Very knowledgeable on cattle and sheep.
John McDermott - Google Review