Quinn's Chemist
Regular price
Sale price
€16,95
Unit price
per
Sale
Sold out
What is Biocolost B?
Highly concentrated liquid immunoglobulin feed supplement for the newborn calf or lamb which is subjected to high infection levels or who may not be getting the optimum level of colostrum in the two hours after birth.
Uses
Immunoglobulin in a highly concentrated, liquid form for rapid enhancement of resistance in calves and lambs.
Benefits
Completes inadequate colostrum
Concentrated immunoglobulin colostrum feed for the new born calves and lambs
Convenient and hygienic application due to the new bayonet cap
Ready to use bottle: 100 ml bottle for 1 calf or 8 to 10 lambs
Storage without refrigeration (between 4°C and 20°C)
Share
View full details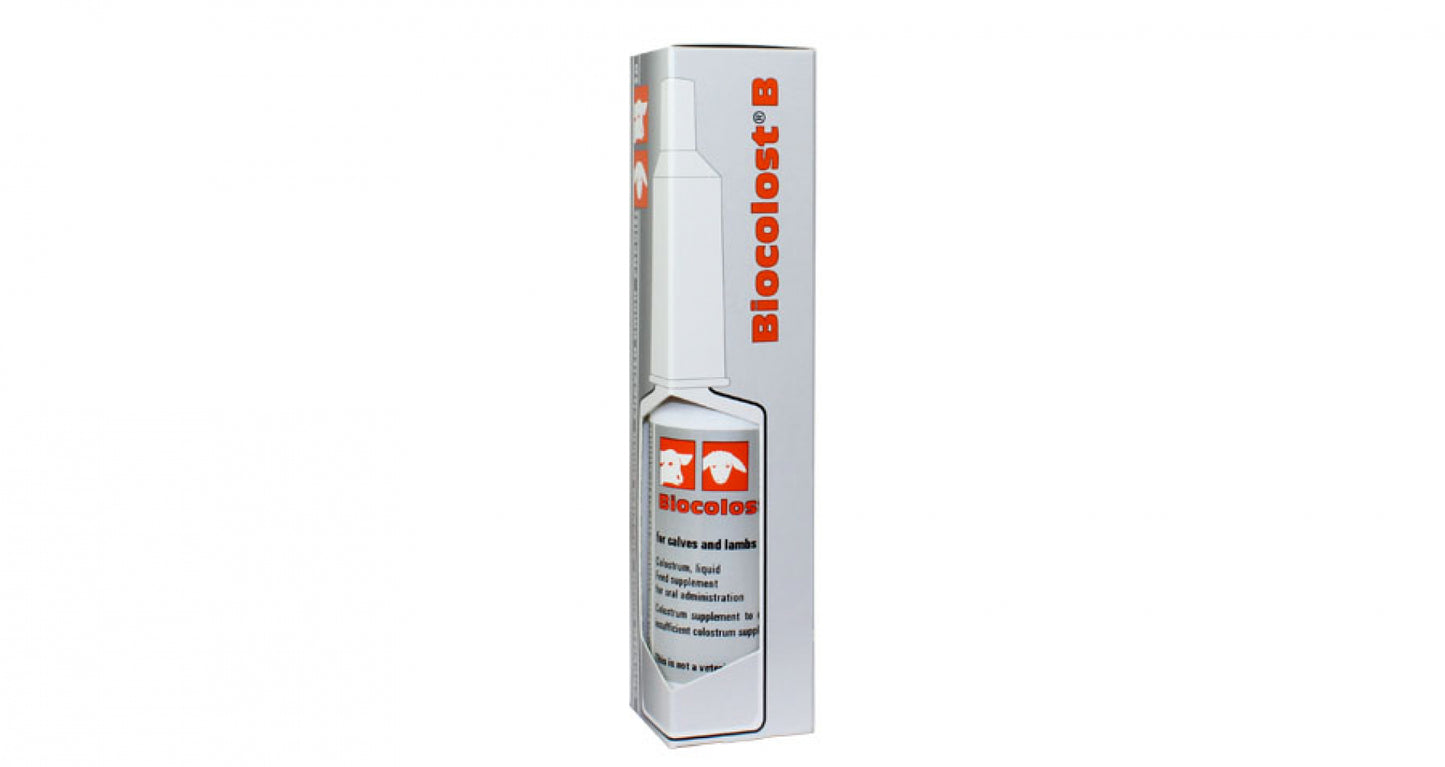 Always a pleasure to do your business here. Very knowledgeable on cattle and sheep.
John McDermott - Google Review